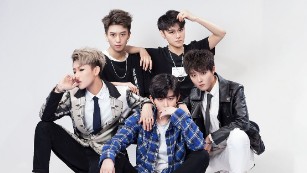 Made up of all girls, this "boy band" is the latest in the androgyny trend in China.
Acrush made headlines even before dropping any music, attracting hundreds of thousands of fans on Weibo. The pop band's first single, "Action," comes out Friday.
"We're a girl band. But we look more like beautiful young men, not young girls," said band member Min Junqian. "So the positioning fits us more."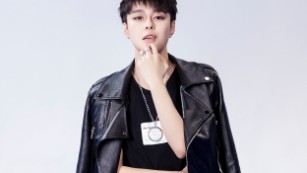 Min Junqian is from Shandong, an eastern Chinese province.
Their promotional photos present the five girls — ages 18 to 24 — in short hair, ties with pants, sitting with spread-out legs. They also are shown in shorts, like tomboys playing soccer, for their affiliation with the sports brand Fantasy Football Confederation (FFC). Their formal name is FFC-Acrush, with "A" standing for the Greek god Adonis.
"We're just tapping into the unique beauty of gender neutral," said Wang Tianhai, head of the band's entertainment company. "We recognize this group of people who represent a special sense of beauty and a unique sense of handsomeness, and we reckon that this style may become a trendy element."
- CNN